Wire grid panels and their diverse accessories offer one of the most versatile display solutions available. If you're looking for a durable, easy-to-use, flexible display system, you owe it to yourself to explore the benefits of gridwall.
What's GREAT about Gridwall
Gridwall offers a cost effective display solution that can be tailored to meet your specific needs for:
Size - Available in a variety of sizes, you can combine different gridwall panels to fit the specific space you have. You can also cut gridwall panels to fit your exact dimensions provide another leap in customization.
Finish - Gridwall comes in black, white and chrome finishes to fit with any décor.
Accessories - From standard hooks to specialty racks made for hats, there is a wide variety of different gridwall accessories to allow you to mix and match to meet your specific needs.
Here's a rundown of the key components of a gridwall system:
Panels

Gridwall systems all start with grid panels, which are available in a range of widths, heights and finishes. The panels can be used individually or grouped together fit your particular space. Panels can be attached to walls, to ceilings or even used as freestanding fixtures.
Accessories
With you grid panels planned, you can choose from a broad selection of accessories to configure your display to meet your specific needs.
Your possibilities are limited only by your imagination. Options include:
You can shop all of our Gridwall products by clicking below, or give us a call and we'll help you configure a package of products tailored to you needs!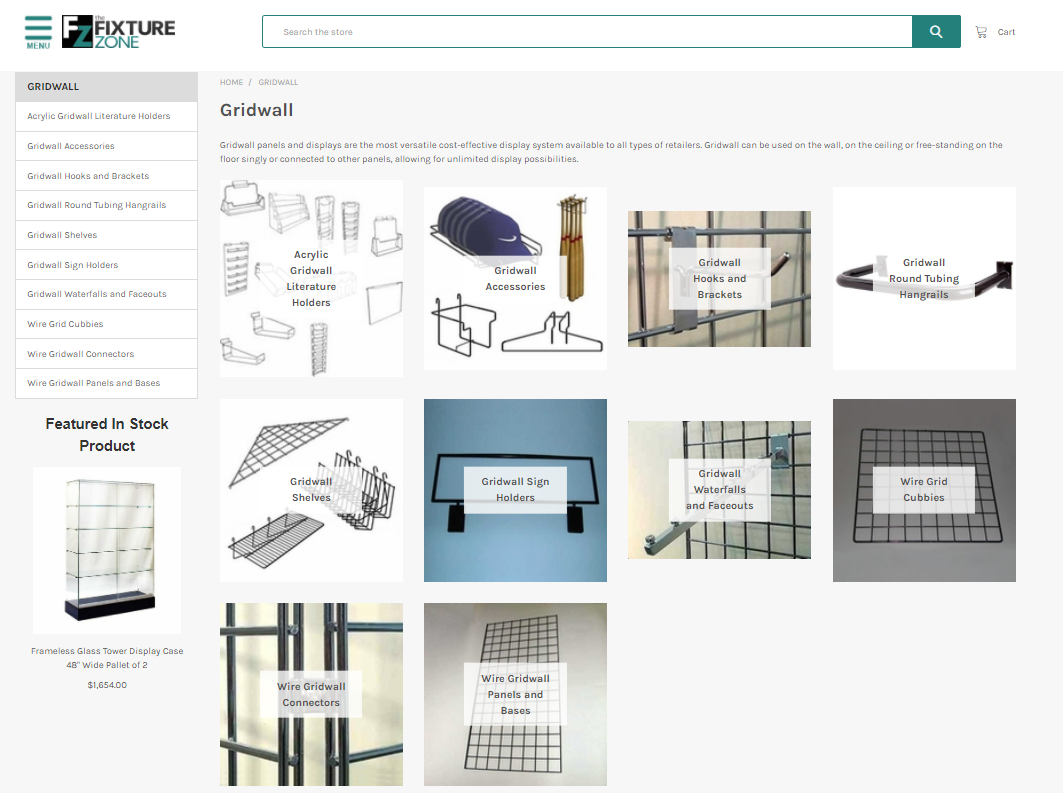 Recent Posts
2023 - What's Your Plan?New year. New challenges. New opportunities.The start of the n …

In today's busy retail world, the focus is on displaying merchandise to entice customers to buy. Th …

When stock display fixtures don't showcase your products and brand, sales can suffer. Custom Acryli …