In today's busy retail world, the focus is on displaying merchandise to entice customers to buy. That's what drives the bottom line and pays the bills. And we're proud to offer many products to help our customers do that, from display cases to racks and shelves, to accessories and supplies.
But getting merchandise ready for sale – the nitty gritty operations side of the business – is equally important, often overlooked and can have a dramatic impact on everything from merchandise availability to business costs. And both are important contributors to your overall results.
We've helped our customers streamline the process from receiving merchandise from vendors to final display. Here's an overview of some of the products that our customers use to make the operations side of their business more efficient and profitable.
Gaylord Bulk Storage and Transfer Bins
Plastic Gaylords are study, reusable, collapsible containers for organizing, storing and transporting goods in bulk. You can receive goods from shippers, load them into gaylord bins and relocate them easily to your backroom operation or other store locations. Gaylords provide a large volume and fold down for easy storage when not in use.

We offer a variety of different size gaylord bins including both new and used bins to meet your budget.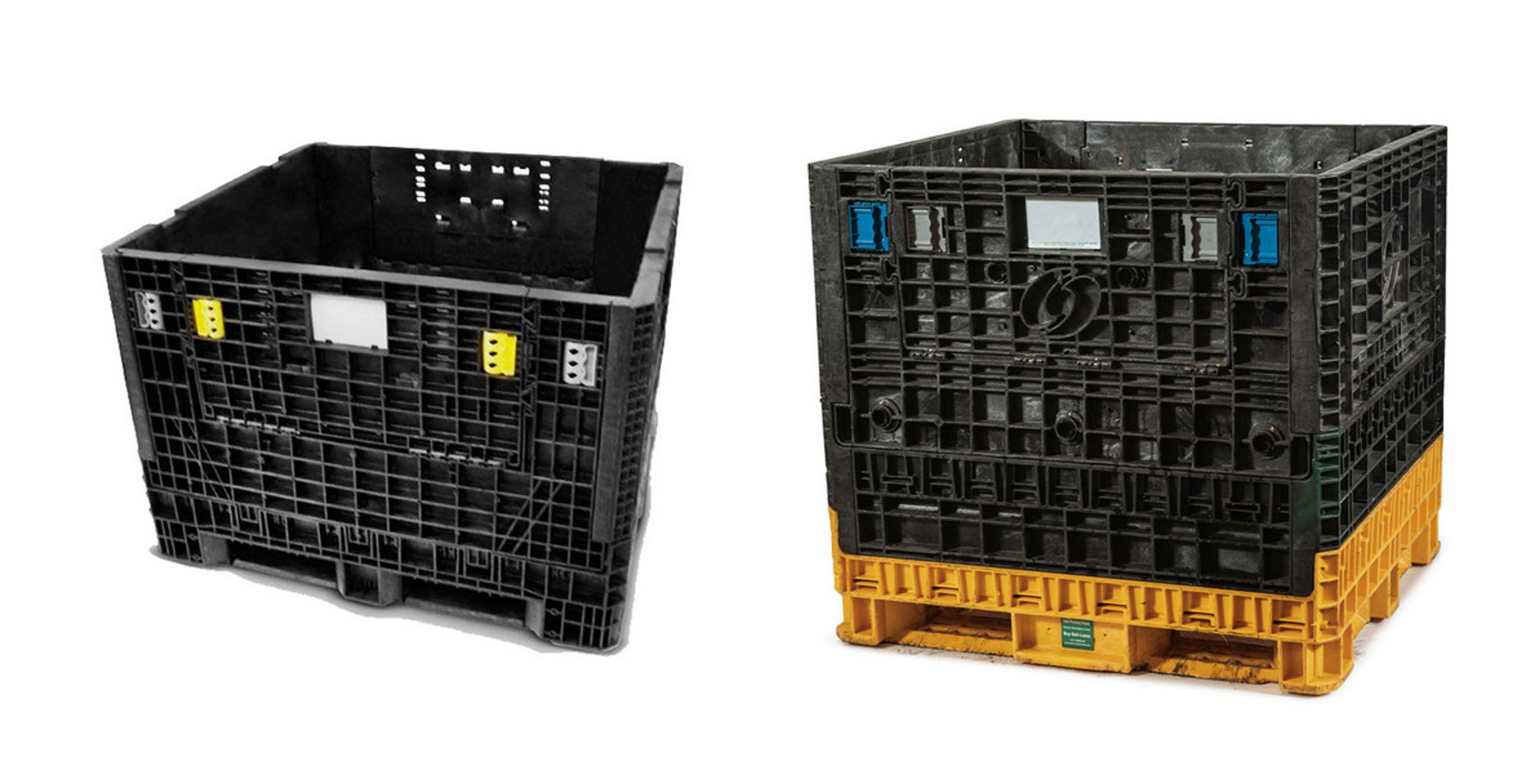 View our full selection of gaylords.
POLY-TRUX Bulk Carts
POLY-TRUX Bulk Carts provide similar benefits to gaylords with more mobility and a slimmer footprint suitable for the backroom or retail floor. With built-in casters and 800 lbs. of capacity, they make moving products between docks, workstations and from back of house to retail floor easy.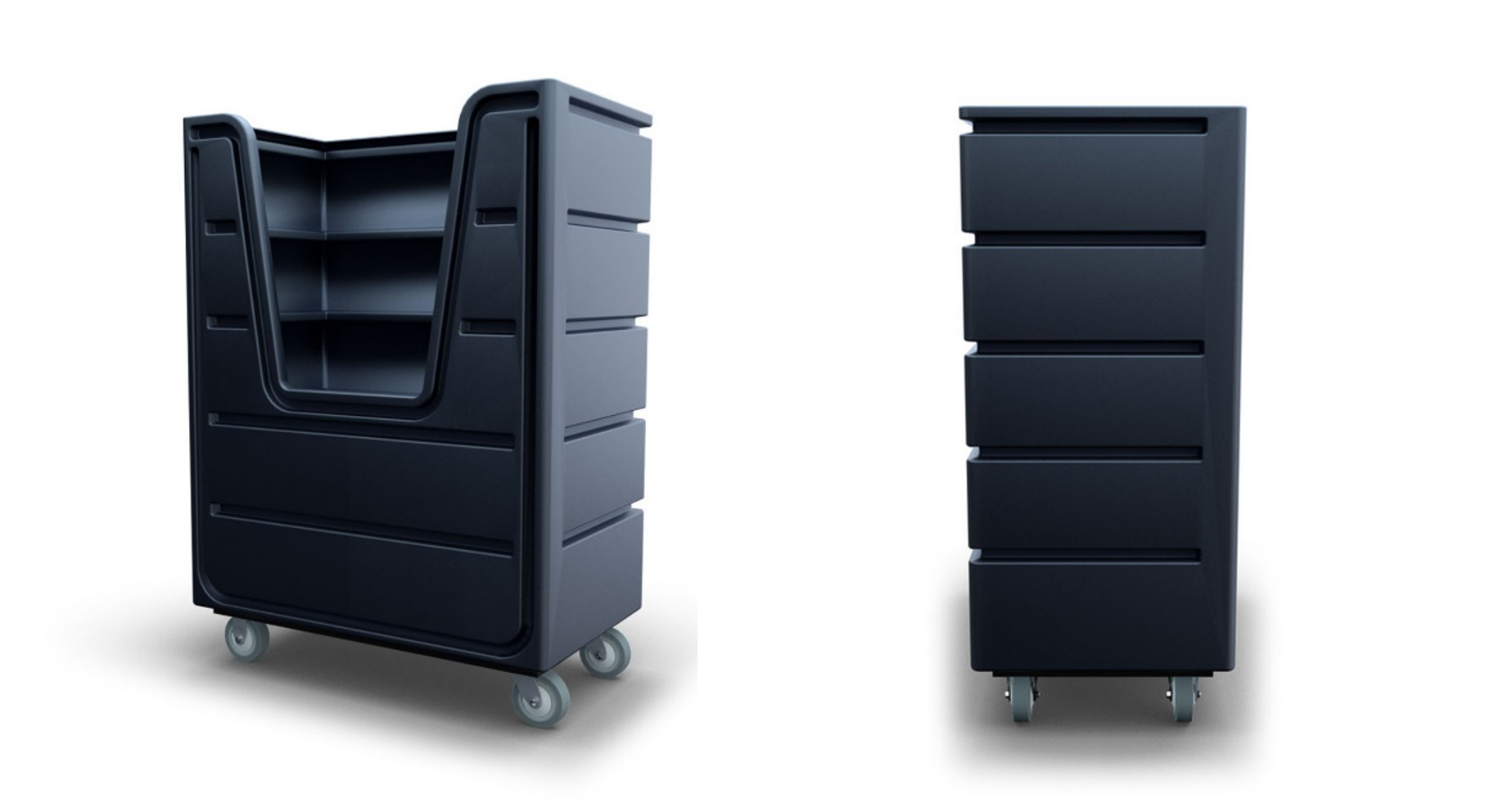 Learn more about POLY-TRUX here.
Tilt Trux
Tilt Trux are an ideal solution for handling refuse, waste, packaging and other materials that require interim storage before disposal. Their easy-dump design makes transferring materials to bulk receptacles easy. And they feature a textured exterior for appearance and a smooth inner surface to make clean up a breeze. Their waterproof, chemical resistant high-density polyethylene (HDPE) construction is eco-friendly and made of 70% post-consumer recycled materials.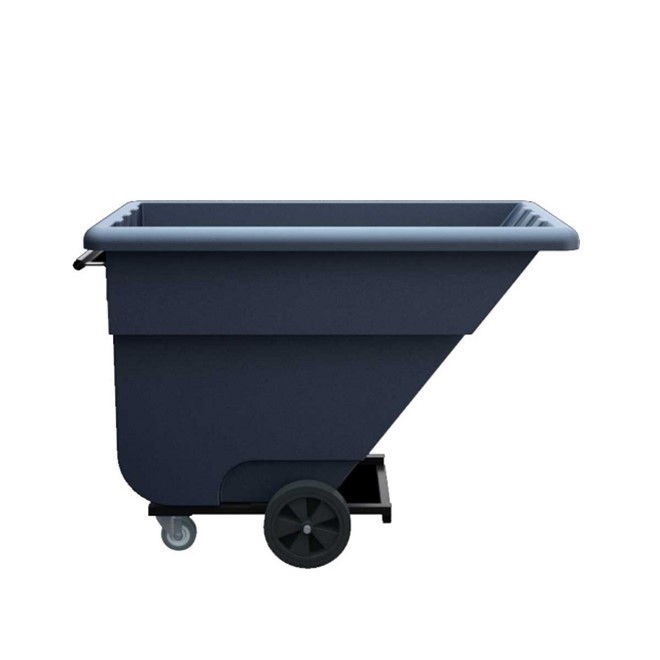 See our Tilt Trux here.
White Plastic Box Truck / Donation Bins
Box Trucks are flexible, high capacity, mobile bins perfect for moving bulk materials around your operation. Their durable construction and ease of use have made them a preferred choice for our thrift customs for use a donation bins, easily receiving and relocating donated items from drop centers to sorting areas.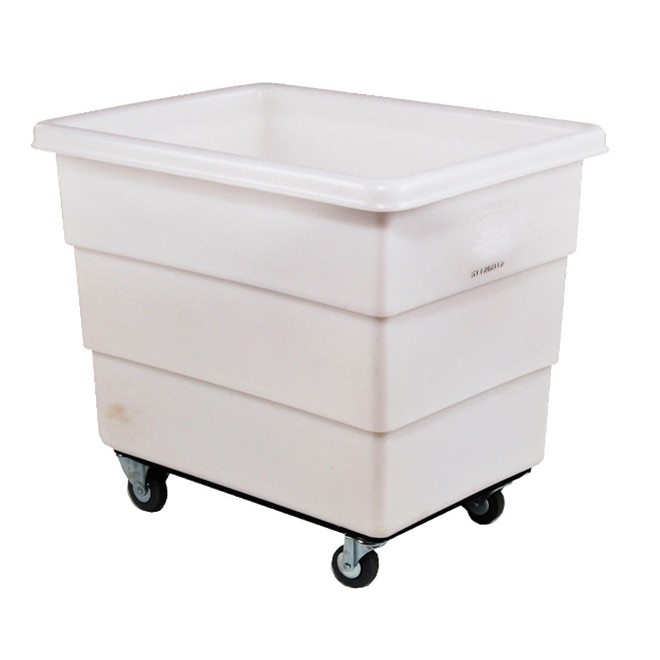 Learn more about White Box Carts / Donation Bins.
BOH Racks
Our mobile Z-Racks are perfect for backroom sorting, tagging and preparation of hanging products for your display floor. You can easily hang items for processing and wheel the rack out to the display floor for merchandising. We offer Z-Racks with both black and OSHA Orange bases, as well as a variety of complementary components for adding additional height as well as top and bottom wire fixtures for non-hanging items.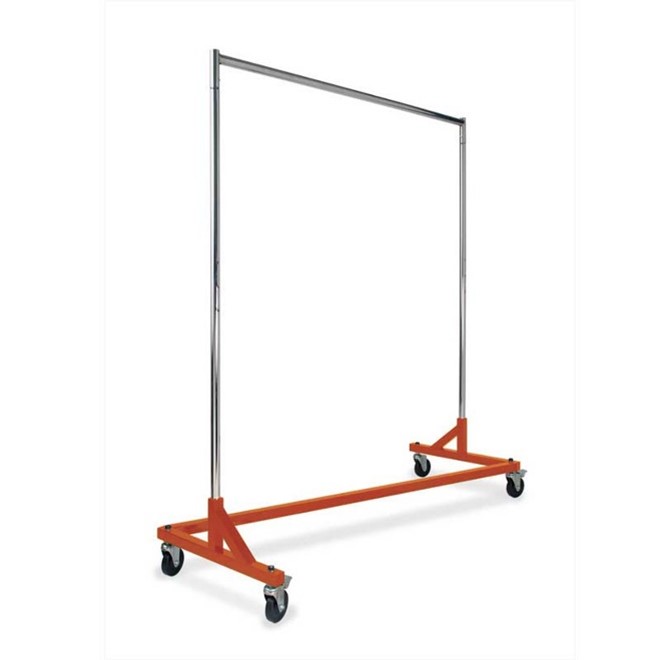 You can find this Z-Rack here.
Let Us Ease Your Material Handling Challenges!
You can review all our material handling products at https://thefixturezone.com/material-handling.html.
Contact us today at 1-800-528-5306, or email us at sales@thefixturezone.com to discuss how these and other material handling products can make your operation more efficient. If you have a particular problem you are trying to solve, we can review alternatives to meet your specific requirements.
Recent Posts
2023 - What's Your Plan?New year. New challenges. New opportunities.The start of the n …

In today's busy retail world, the focus is on displaying merchandise to entice customers to buy. Th …

When stock display fixtures don't showcase your products and brand, sales can suffer. Custom Acryli …