The cosmetics industry faces challenges in brand and product merchandising that are unique in the consumer products world. The Fixture Zone works closely with cosmetics brands to create custom cosmetics displays that solve the toughest challenges and ensure that brands are attractive and compelling on shelf, easy to merchandise and maintain and get shopper attention.
Cosmetic Display Challenges
We understand the unique challenges faced by cosmetics brands. Among the thousands of brands presented to shoppers at retail, there are several factors that make effective merchandising of cosmetic products unique:
Large Product Variety – from lip colors to foundations, concealers to nail polish, cosmetic brands typically have a wide variety of product offerings that make one-size-fits-all solutions impossible.
Many Color and Formulation variations – Any single product line for a cosmetic brand typically offers a variety of colors and formulations to meet shopper needs, adding more merchandising challenges.
Varying Package sizes -The product variety dictates an array of package sizes and configurations that must all integrate into a single, compelling brand shopping experience.
Demanding Brand requirements – At its core, cosmetics buyers respond to both functional and brand cues when making purchase decisions, and the brand must communicate in a compelling way to attract attention and communicate clear benefits in a highly competitive environment.
Differing retail formats – From drug stores to traditional grocery stores to natural food stores, the shopping format differs and too often brands find themselves captive in shopping environments that aren't conducive to effective brand presentation.
Merchandising cosmetics is a dynamic marketing challenge for even the most experienced marketer.
Custom Cosmetics Display
Many cosmetic brands have discovered the value and impact that can be achieved only through custom displays. Custom cosmetic displays are built to meet specific brand and product needs and address their unique retail challenges.
Leveraging our experience in understanding brand requirements as well as a wide variety of production technologies, The Fixture Zone has worked with leading brands to create high impact displays that make shopping and merchandising easy. From custom injection molding to acrylic to metal, we use the most fitting technology to meet your specific needs.
Here are some examples of high impact, integrated custom cosmetics displays that we have developed for our customers.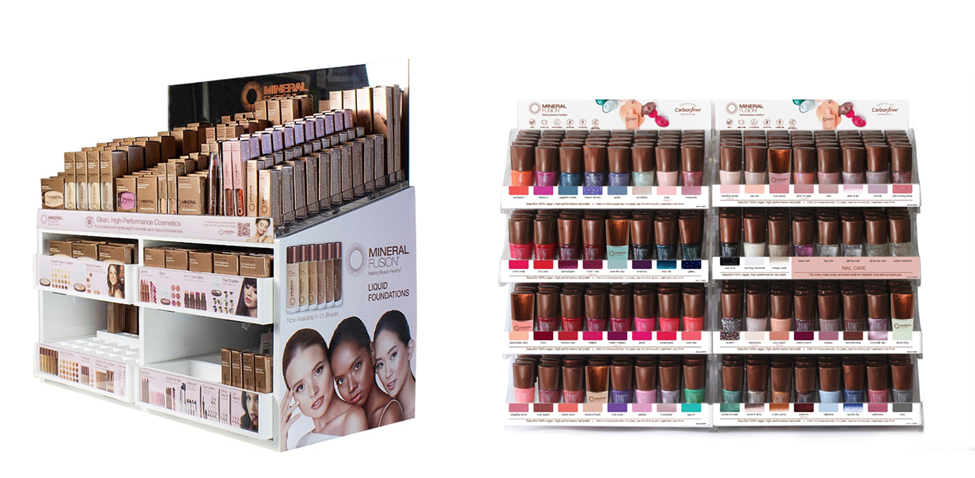 How We Work
Every cosmetic display challenge is unique and everything starts with your requirements. We work closely with your team to understand your business needs to develop a solution fitting to your products, brand and selling environment, including:
Merchandising requirements
Stocking and refill needs
With tightly defined goals, we conduct a design exploratory to develop alternative solutions to meet your challenges. This stage includes creation of custom design approaches which are then refined to ensure that the final display meets your unique needs.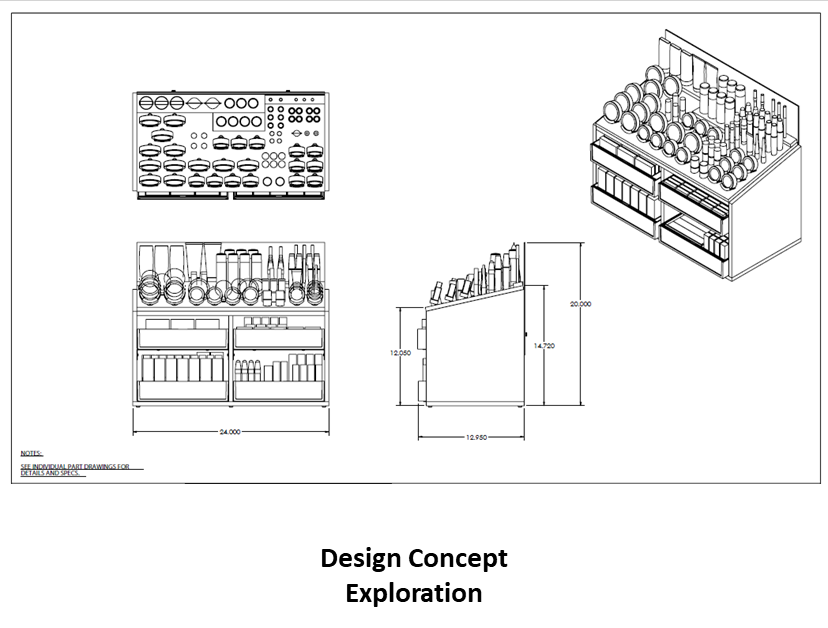 Once the initial design concept is approved, we translate the display design into CAD models to ensure that functional requirements are met in a feasible design that is easy to set up and maintain while meeting budget constraints.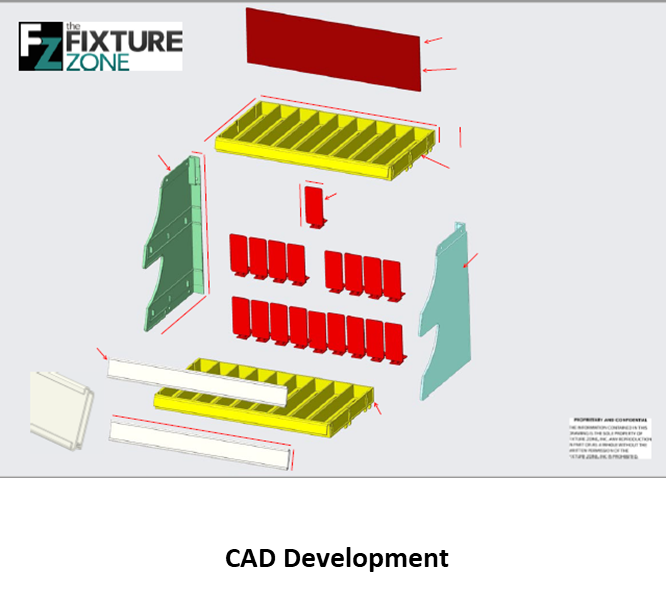 Once CAD drawings are approved, pre-production samples are produced for final review. With final approval, production begins with tight quality standards and on-going oversight to ensure that the final product meets all requirements.
Every custom cosmetics display is packaged for delivery in accordance with your instructions, and includes detaled assembly instruction to ensure successful deployment in the store.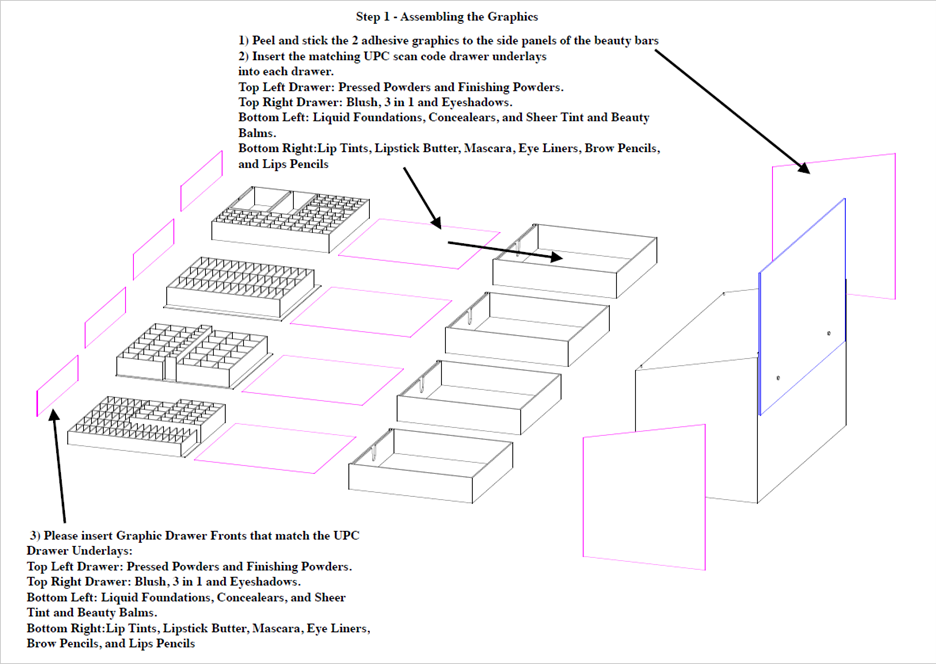 How Can We Help You?
The Fixture Zone is ready to meet the most demanding cosmetic brand and product merchandising challenges. You can learn more about our custom display capabilities at www.tfzcustom.com.
Call us at 800-528-5306 to discuss your brand needs or drop us an email at [email protected].
Recent Posts
The cosmetics industry faces challenges in brand and product merchandising that are unique in the c …

In our last article, I introduced you to Wire Gridwall, a versatile display system with what so …

I've had a lot of customer inquiries lately about Gaylord boxes (or bulk storage bins) and thought t …