When it comes to merchandising your beverage brand, you know what's important – impactful and attractive presentation, easy shopping for customers, and fit with the retail environment. In a cluttered shopping space, making sure that your brand is presented in the right way and the right place is critical to your sales success.
At The Fixture Zone, we understand that. And we offer a variety of solutions to attract shopper attention and purchase no matter how competitive the environment. From fully custom display racks to customizable bins to custom printed stackers, we get your beverage products the attention they need to move more cases.
Custom Display Racks
Custom beverage display racks offer clear advantages for your brand – powerful branding, effective product presentation, and the ability to fit your display into the shopping experience. We've worked with our beverage customers to create solutions that meet their needs, from mobile merchandisers to racks built to meet specific display footprint requirements.
We start every custom product with your objectives. What are your branding requirements? How much product capacity do you need? What are the ideal dimensions to fit the space available? What are your budget constraints?
Based on your requirements, we iterate on design to finalize the right display for you, create prototypes for review and approval, produce, and distribute to the destinations you provide to make your display program work.
Here are some samples of custom display racks that we have produced for our beverage customers.
Customized Bins and Racks
When full on custom displays aren't suitable, we offer the ability to create customized displays from our stock fixture product lines. Customized bins and rack are a cost effective way to create brand presence without the cost of fully custom work and are particularly well suited for sales and impulse purchase locations.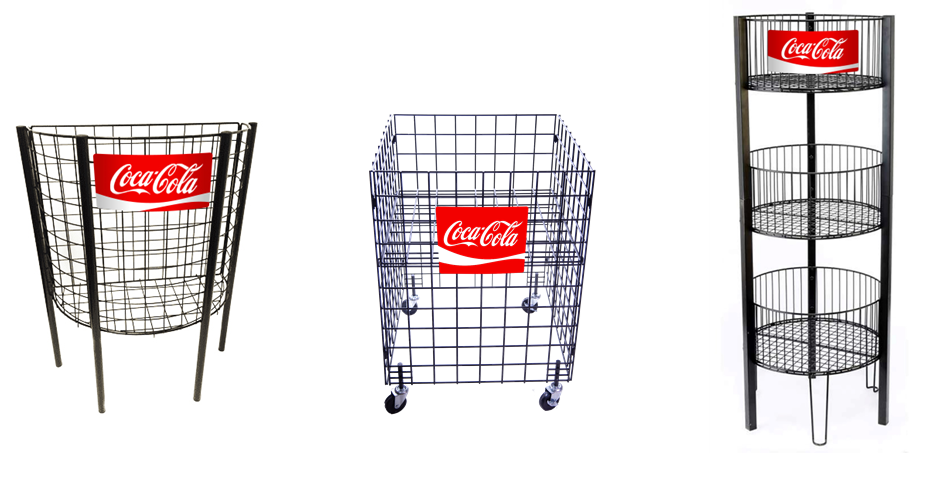 Coroplast Custom Printed Floor Stackers
Coroplast custom printed floor stackers offer high impact branding in a semi-permanent format that's durable, collapsible, moveable and reusable. These simple, cost-effective displays carry your brand and merchandise your products in locations throughout the store that increase visibility and drive sales.
Coroplast stackers ship flat and set up in minutes. They can be used throughout the store in intercept shoppers while shopping, creating a strong presence at point of purchase.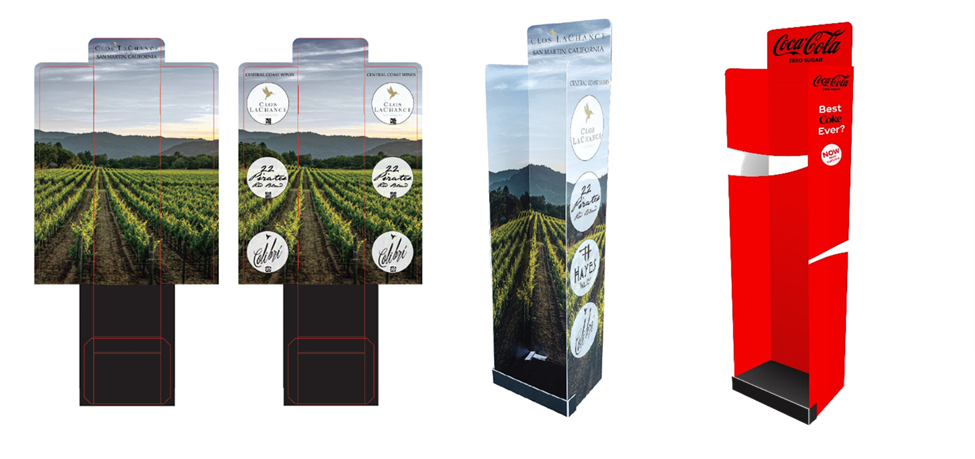 How Can We Help?
Give us a call at (800) 528-5306 or email us at sales@thefixturezone.com and let's discuss your specific needs. We'll provide an array of alternative beverage display ideas and work with you to bring your brand to life.
Recent Posts
When Impression MattersWe are proud to offer these premium showcases to bring your merchandise to li …

When it comes to merchandising your beverage brand, you know what's important – impactful and attra …

Thrift stores like Goodwill are unique in the retail world, combining complex donation receiving an …